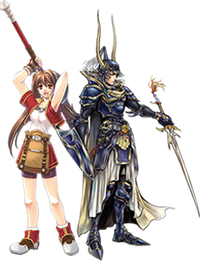 JRPG Games
Want your community included? See how!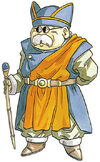 Melchior, known in Japan as Bosch (

ボッシュ

Bosshu

?

), also known as the Guru of Life, is one of the three Gurus that lived during the Antiquity. In Chrono Trigger, Melchior is one of the three Gurus of Zeal in the Antiquity. He is known as the "Guru of Life". When the Mammon Machine was activated, it began absorbing too much power. Queen Zeal and Schala along with the three Gurus were the only ones at the Mammon Machine's activation. The Gurus warned about of a dimensional vortex, a power humans cannot control, and they would be dragged into a rift in time, yet the Queen persisted in activating the machine. Soon, Janus entered the room for Schala. Suddenly, the six were transported in front of Lavos. Gates then appeared and transported Belthasar, Gaspar, Melchior, and Janus to different times. Belthasar was sent to the Future, Gaspar was sent to the End of Time, Melchior was sent to the Present, and Janus was sent to the Middle Ages. (more...)
April 2022
July 2011
May 2011
April 2011
The Arena is closed!
Don't worry, folks, it'll be back. Spekkio is just on a time-travel expedition now, and can't update enough.
You can still
suggest your own fights!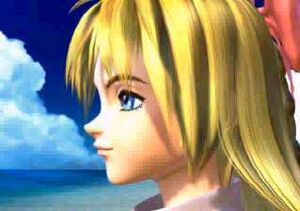 "I know you can't forgive her but...please don't hate mother, or our kingdom."
— Schala
Schala (サラ, ,Sara?) is the gentle, meek, and beautiful princess of Zeal, and a major character in Chrono Trigger and Chrono Cross.
"Step right on up, any with the time and courage! Our first-ever hyperdimensional transporter is the invention of the century! Simply hop up here... and you'll be teleported here! This fantastic machine is the masterwork of my beautiful and brilliant daughter, Lucca!"
―Taban, Chrono Trigger (DS)
Poll Suggestion · View Archive
This forum is all or any wacky and creative ideas you have to improve the wiki.
It's all about the FanFiction! Get creative here!
This forum showcase any unique discussion not specific to the above forums.
If you need help with anything in the Wiki world, this is place to do it!